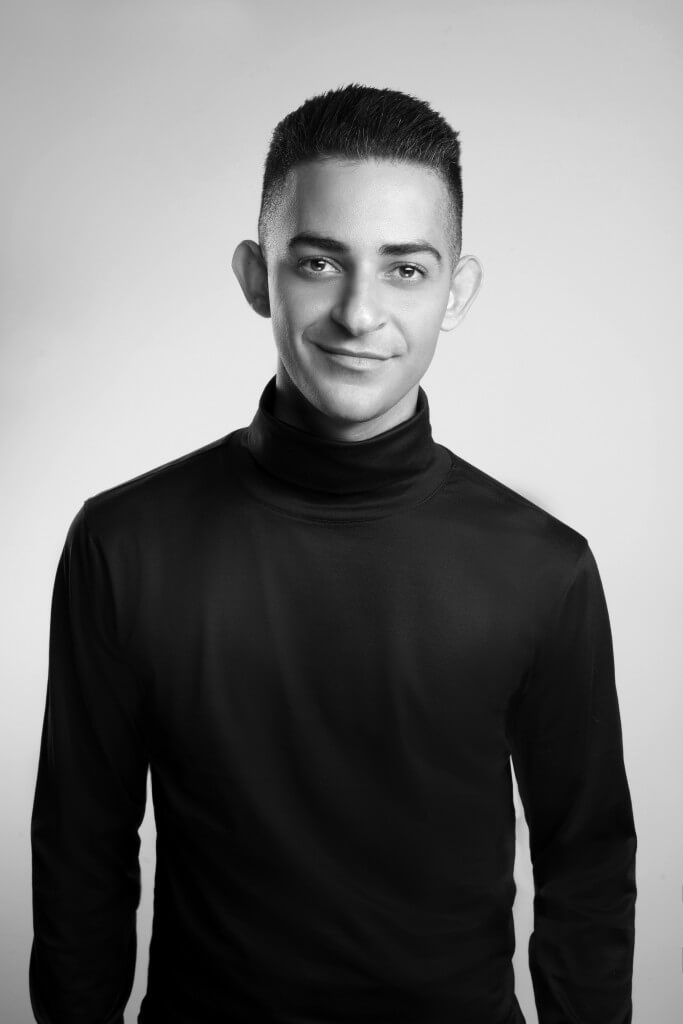 Chaker Khazaal is a Palestinian-Canadian award-winning author, reporter, speaker, regular contributor to major newspapers, and chairman of OBCIDO Inc. Born in Lebanon in 1987, Khazaal grew up in Bourj El Barajneh camp in Beirut. At a young age, he participated in several local plays and starred in the Palestinian film Sugar of Jaffa.

Immigrating to Canada, Khazaal was one of only four recipients of the Global Leader of Tomorrow Award. He studied International Development at York University (Toronto, Ontario) and graduated in 2009 with a Bachelor of Arts (BA). Khazaal, focusing on international affairs, went on to produce and host a variety of web-based shows and events in partnership with governmental and not-for-profit organizations in Canada, USA, Honduras, South Africa, India, and Ukraine.

Khazaal started writing for the Huffington Post in 2014, traveling extensively to conflict zones and refugee camps. In later years, these stories inspired his novels.

Khazaal, an advocate for refugees and aspiring young writers, is a strong, engaging and savvy communicator. He has been invited to speak at organizations, corporations and governments worldwide, including the UN, Google, Facebook, and national parliaments, as well as being regularly featured addressing and hosting global conferences.
He was named Esquire's Middle East Man of the Year 2015, and in 2016 Khazaal was ranked first by Arabian Business Magazine in the 100 Most Powerful Arabs Under 40. In the same year, he was presented with the Mentor Arabia Award by Queen Silvia of Sweden and Prince Turki Bin Talal Bin Abdulaziz Al Saud. In December 2017, Khazaal was awarded the Global Trailblazer, together with Arianna Huffington by New York-based NGO Bridges of Understanding.
He is currently an Ambassador for Silatech, an international social initiative that works to create jobs and expand economic opportunities for young Arabs. Since 2018, Khazaal has served as a High Profile Supporter of the UN Refugee Agency's (UNHCR) Goodwill Ambassador Program, having participated in mission trips to Bangladesh, Jordan, and Lebanon to raise awareness of refugee issues. In 2021, Chaker joined the Leadership Council of the Democracy & Culture Foundation.
He is the founder of the Young Arab Awards in Dubai, recognizing young Arab pioneers in various fields. Khazaal is also an investor in few businesses and startups in the tech and digital marketing fields.

His first novel, Confessions of a War Child (Part One), was published in March 2013; followed by Part Two (Lia) in 2014 and Part Three (Sahara) in 2015. In 2017, Khazaal released his fourth novel, Tale of Tala, which made it onto the Amazon Best Sellers list and received a further award in 2019 from ITP Publishing in Dubai. The novel embraces the journey of a Palestinian refugee from living in a camp in Lebanon to becoming a victim of human trafficking in Europe. The subsequent book tour incorporated 35 cities and numerous book fairs.
During the COVID19 crisis, Chaker launched Candle of Hope app where people light digital candles to featured stories, with ad-revenue being donated to grant someone's wish.
Witnessing the blast at the port of Beirut, Khazaal penned his 5th novel OUCH! a memoir with a twist in 17 days. An intense journey of pain and psychological conflict, the novel was released on October 17, 2020.